About Us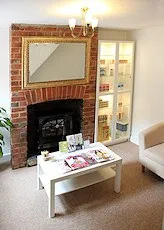 Wokingham Therapy Clinic has been helping the people of Wokingham since 2011. Since then, it's helped thousands of people in all walks of life with a multitude of health problems.
The clinic is located within a grade II listed, 150 year old Victorian cottage at the end of Denmark Street in the heart of Wokingham town centre. It is two doors down from The Crispin pub, almost opposite the library. Access is from the side of the building. Parking is available opposite.
Inside, the clinic blends homely with clinical, offering a relaxing place for therapy.
It was founded in 2011 by Dr (TCM) Attilio D'Alberto, who is the clinic director. The clinic has grown and is full of many well known therapists from the area practicing in it's space. The clinic offers over a dozen different types of therapy allowing anyone with a health problem to find a cure.
Dr (TCM) Attilio D'Alberto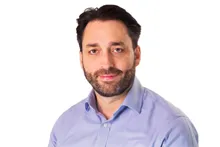 Dr (TCM) Attilio D'Alberto has been practicing acupuncture and Chinese herbal medicine for over 16 years. He is passionate about empowering people with the ancient knowledge of Chinese medicine through knowledge, lifestyle and diet. This knowledge can be used again and again in people's lives and those of their family.
Dr (TCM) D'Alberto graduated with a Bachelor of Medicine from Beijing University of Traditional Chinese Medicine (TCM) in China. He is author of two self-help books titled My Fertility Guide and My Pregnancy Guide.
Dr (TCM) D'Alberto practices acupuncture, Chinese herbal medicine, moxibustion and cupping and specialises in pain and fertility.