Counselling in Wokingham, Berkshire
On this page
At our counselling practice in Wokingham, Berkshire we offer a range of counsellors and therapists to cater for all problems and needs.
Our counsellors work with couples or individuals to work through a wide range of problems such as stress, depression, trauma and self-worth issues.
2. What is counselling?
Counselling offers you a safe, confidential place to talk about your life and anything that may be confusing, painful or uncomfortable. It allows you to talk with someone who is trained to listen attentively and to help you improve things.
3. How will counselling make me feel?
Therapy is a very personal process. Sometimes it is necessary to talk about painful feelings or difficult decisions in the short term, so you may go through a period of feeling worse when you start but better in the long-run.
If you do experience a period of feeling worse, talk to your therapist about it to ensure you get the best out of your therapy.
4. Will I feel better straight away?
Usually it will take a number of counselling sessions before therapy starts to make a difference.
5. Is counselling for everybody?
Often counselling can help everyone in some way. It depends how long you keep going as it's a process that peels back layers to find the hidden truth.
6. Will I be able to have counselling that understands my cultural background?
Therapists come from a wide range of backgrounds and cultures. It should be possible to find an appropriate therapist for your needs.
7. Is all counselling the same?
No. There are different methods and approaches to therapy, and your chosen therapist will be able to talk to you about their particular method or approach. Its best to have a telephone conversation first to get a feel for a person and see if you can open and share yourself to them. Otherwise, a first meeting will definitely tell you if you can establish a connection with the therapist or not.
There are many different Types of therapy available. However, in general, research shows that the relationship with your therapist or counsellor is more important than the method they use.
Your choice of type of therapy may be limited depending on where you access it. If you have a preference over the type of therapy, you may choose to seek a private therapist.
8. Marriage counselling
Marriage counselling is a popular way of sorting out differences before problems escalate and can end in a break-up or divorce. Our marriage counsellors are highly trained and can help bridge differences between people in relationships to help them untangle their problems and understand their relationship better.
9. Grief counselling
Going through grief can be a very difficult time in someone's life. The lost, void and anxiety of the future can make be hard to deal with. Our trained grief counsellors can help you talk and work through your grief, lost, anger or anxiety, helping you to process a difficult time in your life.
10. Our Counsellors
Gosia Lanigan - MSc Gestalt Psychotherapist, UKCP and BACP Reg.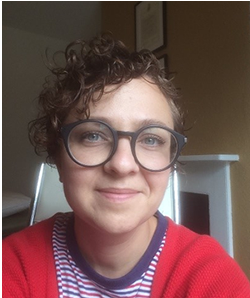 In my practice, I create a safe and confidential space for you to settle and explore your difficulties. Expressing your private thoughts and feelings to another person is an act of great trust and courage, particularly when this means feeling pain and vulnerability.
I admire my clients for this and feel inspired to support them on their journey to self-discovery, compassion, and happier and more full-filling lives.
For more details, please refer to the website www.counsellingwokingham.com
Augustine Tun - Diploma, Integrative Counselling - MBACP Registered
You may be experiencing painful feelings, feel lost, lonely, betrayed, or are going through a time of crisis such as a relationship breakdown or bereavement. Life can bring about complex feelings, from stress, depression, anxiety, low self-esteem, guilt, shame to general feelings of low mood. They may be overwhelming, debilitating and negatively impact your health and well-being.
Whatever your situation we will work together towards a relationship of trust where you can talk and will be listened to without judgement and with acceptance and sensitivity in a safe and confidential space.
I work with adults and young people; using a combination of Humanistic and Psychodynamic therapeutic models to meet your individual needs we will explore past experiences, life choices, values, and how you perceive yourself and experience the world. Through the therapeutic process you can achieve a greater insight and understanding of your situation, and see change in yourself and your relationships.
Please feel free to get in touch by email (augustine@augustinetuncounselling.co.uk) or phone (07746 633 182) if you would like to find out more or book an introductory session.
Sophie Horrox Humanistic Counsellor BA (Hons) MBACP (Accred)
I am an Integrative Humanistic Counsellor, this means that I work with several models of counselling, including Gestalt, Person- Centred and Existentialism. I studied counselling for over five years and as well as my private practice; I have experience working within the NHS, mental health charities and youth settings. I am a registered and accredited member of the British Association of Counselling and Psychotherapy (BACP) and I hold enhanced DBS Disclosure. I offer one to one, short and long term, counselling to Adults and Young People from the age of 12.
The relationship that is built between Counsellor and Client is integral to the therapeutic process; creating a good working relationship is the glue that holds the process together. I aim to offer a space in which you will feel safe to explore any issues that are troubling you and the opportunity to work on personal development. I will meet you with empathy, unconditional acceptance and bring myself into each session to create the environment in which therapeutic change can occur.
The therapy that I offer is based around gaining awareness, for I believe that with true self-awareness we can overcome any obstacles that we face. Through the exploration of past, present and future, with an emphasis on how you are affected in the here and now, you can begin to break down unhelpful coping strategies and discover a path that is of your own choosing.
If you have any questions about counselling or would like to arrange an appointment, please contact Sophie on 07530 978354 or email sophie@sophiehorrox.co.uk.
Michael Lipo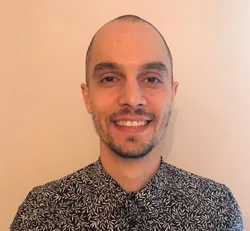 I am a registered member of the BACP (MBACP) and work with teengagers and adults on an individual basis. I have experience and training in working with depression, anxiety, stress, anger, relationship issues, self-esteem and confidence, life questions, personal development, self-harm, disordered eating.
I work with you to resolve any past experiences and to make sense of what you have witnessed or have been through. I also work in the present with you to resolve current problems. We can take a more thought focussed approach (problem solving, cognitive distortions, challenging beliefs) or emotion focussed (making sense of feelings, resolving hurt, working towards letting go of things that don't serve you well any more). It's likely that we'll use both approaches to get you to where you want to be. My approach is adaptable and pulls from my integrated qualification and wide-ranging training which is useful in keeping up-to-date with current research, theories and approaches.
For a free phone consultation contact me on 07585 119298 (text or call) or email me on michaellipo@gmail.com.
Kirsty Elliott-Walker (MBACP Registered Counsellor)
Life can be tricky and struggling to keep your head above water can enhance overwhelming feelings. Perhaps it may lead you down a path of isolation, loneliness and the possibility of embarrassment that may prevent you from reaching out to family and friends.
Finding a counsellor can be daunting and I believe that the relationship between counsellor and client is key for therapeutic change. I encourage my clients to safely explore any issues bought into therapy in an attempt to gain a greater understanding, begin to heal and grow within an environment that is non-judgemental. Collaboratory, we can create a safe place that you feel comfortable whilst being led by your needs.
I have had the privilege of working alongside both young people and adults giving me valuable experience within these different age groups. I have witnessed their growth and development despite, in many cases having a number of challenges to overcome. This leads me to believe in our capacity to heal, grow, and achieve our potential.
I have a keen interest in creative work and using metaphors. I believe this way of working can contribute towards feelings coming to the surface without having to verbalise them.
Please contact me on 07368 647381 or via email on kirsty@talamhcounselling.com should you have any questions.
Jeanette Ely BA (Hons) MBACP (Accred)
I offer individual counselling in a compassionate and sensitive way. My training is integrative and humanistic drawing on various theoretical perspectives. Counselling may not be an easy process, sharing emotional and difficult situations and feelings can be daunting and as well as finding ways to change which may bring mixed feelings, but with my support along the way I believe counselling can lead to a better self-awareness, understanding and the way forward that is right for you.
I have experience working professionally and empathetically with bereavement, loss, trauma, abuse, anxiety, depression, anger, self-harm, relationship issues, sex, sexuality, self-esteem, confidence, personal development, work issues, health/ill health in open-ended or short-term counselling.
I am fully qualified, a member of the British Association of Counselling and Psychotherapy (BACP), fully insured and hold a current DBS. For more information please feel free to contact me on 07864 367383 or via email info@jeanetteely-counselling.co.uk
Amoreena Mann - Drama and Movement Therapist
I specialise in helping clients process difficult events to create a greater sense of freedom, fulfillment, and safety in their daily lives. My therapeutic approach is founded on a framework that enables clients to build a stable practice both in sessions and independently. During our sessions, I employ various techniques such as movement, visualization-based meditation, Jungian psychoanalytics, voice, drawing, writing, mapping, and story, among others.
My practice is built on evidence-based creative self-exploration methodologies, which integrate and reprogram unconscious content. One such methodology is the unique Jungian visualization-based meditation, which is rooted in recent meditation and mental health research that has yielded incredibly compelling results.
My services are available to people from all professional backgrounds, denominations, cultures, and walks of life. I provide a free 20-minute consultation call to discuss my methods and determine if they are a good fit for a client's current challenges. For more information, please visit my website at www.wokinghamdramatherapies.co.uk.
Bookings can be made via 0118 230 8481 or via email on booking@wokinghamdramatherapies.co.uk. Schedule Appointment
Becky Messitt Diploma - Integrative Counselling – MBACP Registered Counsellor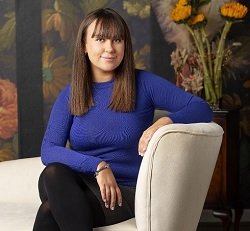 The therapeutic relationship is a profoundly special and uniquely intimate connection. While the process of choosing a counsellor can feel overwhelming, I firmly believe that the bond formed between the counsellor and the client is the foundation of our work together. Indeed, the most essential resource we will have is the connection we establish, for it is through these connections that our personalities can genuinely evolve.
I've been fortunate to work closely with both young people and adults, which has provided me with invaluable experience across these diverse age groups. Witnessing their growth and resilience as they navigate the complexities of their inner worlds has strongly reinforced my belief in the innate capacity for change and personal development within every individual.
As an integrative counsellor, my therapeutic approach revolves around the power of self-awareness. I deeply believe that self-awareness empowers us to overcome life's hurdles. By delving into your past, we gain a deeper understanding of how your past shapes your experiences in the present moment. My primary focus is on meeting your unique needs, facilitating healing, and nurturing your personal development. Together, we'll explore the path towards self-discovery and growth.
I am a registered member of the BACP and I adhere to their high standards of ethical practice. I offer both short-term and longer open-ended counselling, tailored to your specific requirements. Sessions are priced at £45 for a 50-minute appointment. My commitment is to meet you where you are in your journey.
Should you have any questions about counselling or wish to schedule an appointment, please don't hesitate to reach out. You can contact me on 07903 589699, via email: becky_messitt@icloud.com or visit beckymessittcounselling.co.uk.
Nicola Wills – Dip. Couns. MBACP Registered Counsellor
Life can be tricky and struggling to keep your head above water can enhance overwhelming feelings. Perhaps it may lead you down a path of isolation, loneliness and the possibility of embarrassment that may prevent you from reaching out to family and friends.
Do you find it hard to get your voice heard? Do you struggle with worrying about the future or wish you could enjoy life more?
Im an integrative counsellor offering brief or long-term goal-orientated support. I work with a range of issues but my expertise are working with anxiety or low-mood and grief counselling.
I specialise in combining many modalities and ways of working, meaning the way I work is flexible to support your needs and goals. My work is underpinned by the quality of our relationship and a belief that you hold all the power within you to shape your future and change your life: Yes, we are all a product of our past experiences, but with courage and determination we can break free of this – our past has been written but our future has not.
Wherever you feel stuck, that's where we will start exploring to get you where you want to be. Let's explore if we can work together to overcome some of the hurdles to a happier and more fulfilling life.
I have a keen interest in creative work and using metaphors. I believe this way of working can contribute towards feelings coming to the surface without having to verbalise them.
Please contact me on 07776 382108 or via email on hello@time2talkcounselling.net or visit www.time2talkcounselling.net should you have any questions.