IVF acupuncture Wokingham, Berkshire
More and more couples are having to use assisted reproductive technologies such as in-vitro fertilisation (IVF) to have a baby. There are now dozens of research articles that show acupuncture can increase male and female fertility and the chances of your IVF cycle being successful.
During IVF treatment
It's best to start having acupuncture treatment months prior to starting your IVF cycle. A nine week acupuncture for fertility treatment plan using fine needles is recommended prior to starting your IVF cycle. This has been shown in research to increase the success rates of the IVF cycle by improving the emotional state of women and increasing blood flow to the reproductive organs.
We will also give you lifestyle, dietary and supplement advice to support treatment and your health. This advice is based upon the several hundred research articles Dr (TCM) D'Alberto has read whilst researching his various books.
Dr (TCM) D'Alberto recommends weekly acupuncture treatments prior to starting IVF and then twice weekly during the stimulation phase of the IVF cycle. Where there is no male factor infertility, Dr (TCM) Attilio D'Alberto recommends a single fertility acupuncture treatment for the male prior to egg collection to relieve anxiety and stress.
Where there is male factor infertility, a Chinese herbal treatment program together with acupuncture and dietary/lifestyle changes is recommended to optimise sperm quality, motility and count.
Embryo transfer
Dr (TCM) D'Alberto recommends having fertility acupuncture treatment before and after embryo transfer to improve pregnancy rates. Ideally, this is recommended on the same day or as close to your embryo transfer appointment as possible. Out of hours appointments are available for women undergoing embryo transfers.
During the two week wait
Dr (TCM) D'Alberto recommends two fertility acupuncture treatments during the two week wait period before you take a pregnancy test. This is primarily to support implantation of the embryo into the uterus wall, increase blood flow to the uterus and reduce anxiety and stress.
Once the pregnancy test is positive, acupuncture can be carried on up to 12 weeks to help ensure a healthy pregnancy and baby.
IVF explanation video
Our IVF acupuncturist
Dr (TCM) Attilio D'Alberto BM (Beijing), BSc (Hons) TCM, MBAcC, MATCM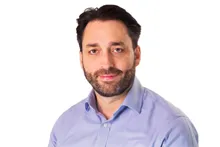 Dr (TCM) Attilio D'Alberto has been practicing acupuncture and Chinese herbal medicine for over 20 years. He is author of My Fertility Guide and is passionate about empowering people with the ancient knowledge of Chinese medicine through lifestyle, diet and advice.
Dr (TCM) D'Alberto graduated with a Bachelor of Medicine from Beijing University of Traditional Chinese Medicine (TCM) in China. This full time, five year degree program included six months internship at two of the largest hospitals in Beijing, China.
Dr (TCM) D'Alberto practices acupuncture, Chinese herbal medicine, moxibustion from his own fertility clinic in Wokingham.
Schedule Appointment