Clinical psychology in Wokingham, Berkshire
Clinical psychology can be used for people who experience emotional and behavioural difficulties and may present with problems including:
Anger Difficulties Anxiety
Panic Attacks and Phobias
Attachment Difficulties
Bereavement and adjusting to ill health in the family
Challenging Behaviour Coping with life events/transitions
Depression and Low Mood
Eating Disorders
Emotional Regulation difficulties
Feeding difficulties
Obsessive Compulsive Disorder (OCD)
Post Traumatic Stress Disorder (PTSD)
Relationship and family problems
Self-harm
Low Self-esteem and Low self-confidence
Sleep problems and bedtime routines
Stress
Trichotillomania, Tics and Tourettes
Dr Clarabella Gray - DClinPsy, MSc, BSc, PGDip, PGCert, BPS Chartered and HCPC Registered Clinical Psychologist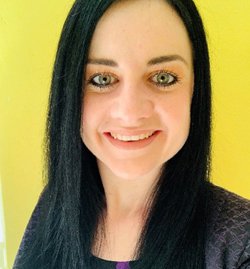 I am a Clinical Psychologist registered with the Health and Care Professions Council. I hold the title of Chartered Psychologist (CPsychol) with the British Psychological Society, which is legally recognised and reflects the highest standard of psychological knowledge and expertise. For over a decade I have worked with clients of all ages in a variety of health and social care settings, including the NHS, forensic mental health services, the charity sector, and in private practice. I have also published research on risk and resilience to trauma and burnout.
I am experienced in a number of therapies, including Schema Therapy, Dialectical Behaviour Therapy, Mentalization-Based Treatment, Cognitive Behavioural Therapy, Mindfulness, Acceptance and Commitment Therapy, Compassion-Focused Therapy, and Attachment-Focused Therapy. I use these approaches flexibly to help with difficulties, including depression, low self-esteem, anxiety (social, phobias, panic attacks), OCD, trauma-related distress, maternal mental health, relationship and family difficulties, anger, work stress, self-harm, emotional dysregulation, compulsive skin picking, and trichotillomania.
You can contact me by email - drclarabellagray@proton.me - or telephone - 07305 339 399.
Dr Joseph Nemeth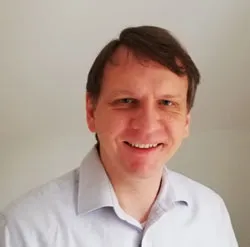 As a Chartered Clinical Psychologist, I draw on a range of therapeutic approaches to work with adults of all ages including couples and families, addressing difficulties relating to low mood or depression, low self-esteem, relationship problems, and anxiety in its various forms. I also have expertise in supporting people who are coping with any physical health problems, such as chronic pain and neurological conditions.
I have worked in mental health for over 10 years, with NHS experience as a qualified Clinical Psychologist in a range of services including primary care mental health (IAPT), community mental health teams and more recently specialist services for people with neurological conditions. Please feel free to contact me with any enquiries.
If you have any questions about the clinical psychology or would like to arrange an appointment, please contact Dr Joseph Nemeth via email nemeth.psych@gmail.com.
Apologies, but I am unable to accept new referrals at this time.