Hypnotherapy in Wokingham
The hypnotic state is a naturally occurring phenomenon, which people may experience through their daily lives, for example, have you ever been so involved in an activity that you completely lost track of time, or driven from one point to another and not remembered the journey? These are both everyday examples of a naturally occurring altered state of conscious awareness, between wakefulness and fully asleep.
Hypnosis is another example of this natural altered state of awareness and customarily creates a deeply relaxed state in which mental stress and bodily tension is reduced. Whilst in this hypnotic state, the mind is usually more open to the process of change. A person who is hypnotised cannot be made to do anything they do not wish to and will be aware of what is going on around them. It is important to note that people can't be hypnotised against their will.
Hypnotherapy is a therapy that utilises hypnosis. It is natural and safe. Hypnosis can be used therapeutically, as it allows greater access to the deeper unconscious part of the mind, which is important in the influence it has over our personality, beliefs, emotions and behaviour. Hypnotherapy can help to achieve positive and long lasting results.
There are many issues hypnotherapy can help, including: Cessation of dependencies and habits, for example smoking, nail biting and over eating. The management of stress related issues like phobias, panic attacks and insomnia, offering coping strategies to help with the management of stress and anxiety. Hypnotherapy can also help with building/re-building self-esteem, improving confidence and improving performance related issues such as sports performance.
Lindsay Thomas
After working in social care for 16 years, I retrained and qualified as a Hypnotherapist in 2020 and I am a registrant of The National Hypnotherapy Society. I can help with a broad range of issues however I do specialise in hypnotherapy for hypno gastric band and anxiety. I hold an enhanced DBS. Lindsay offers a confidential, non-judgemental service and is a registrant of The National Hypnotherapy Society. Lindsay offers a free telephone consultation to allow clients to discuss any queries they may have about treatments and assess suitability.
For more information you can call me on 07966 632807, email me at info@lindsaythomashypnotherapy.co.uk or visit www.lindsaythomashypnotherapy.co.uk.
Malgorzata Green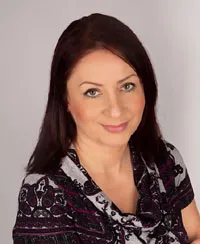 I specialize in general self-confidence issues, motivation, stress, exam stress, fears, phobias and habits. I can also help with dealing with pain, chronic pain, bereavement and many other issues. I will work with you to gain an understanding of your challenges and goals, in a safe and caring environment, to provide personalised therapy for you.
During our sessions I will guide you into a deep state of relaxation to reach your subconscious. I will deliver positive suggestions to promote new healthy habits and redirect limiting thoughts.
Working together we can open the doors to your emotional and physical well-being. Together we can redirect your mind to achieve the goals that you desire.
For more information you can call me on 07889 886705 or email me at gosha_a3@sky.com.