Reflexology in Wokingham, Berkshire
On this page
1. What is reflexology?
Reflexology treatment is more than just a foot massage. It is a complementary therapy that uses pressure on certain points on the sole of the foot which correspond to areas of the body, with or without the use of oil. By stimulating these points, it helps to restore balance and general health to the person.
It is suitable for all ages, and may bring relief from a wide range of acute and chronic conditions. Reflexology can bring soothing stress relief and relaxation to the mind, body and spirit. The treatment can be pleasurable and extremely relaxing to receive, as well as invigorating and energising.
Reflexology is very relaxing and great for releasing stress and tension. Its gentle and non-invasive nature makes it particularly valuable for children, pregnant women and people recovering from illnesses, operations and fractures. It has also shown to be hugely effective in aiding with infertility.
2. History
It is believed to originate from ancient Egypt and China. Later the foot maps were identified by Eunice D. Ingham, which are still used today.
What can reflexology treat?
As well as being an excellent form of preventative health care, reflexology can also help with the following conditions:
Allergies
Arthritis
Asthma
Depression
Digestive disorders including IBS and constipation
Fertility
Hay fever
Insomnia and disturbed sleep
Maternity reflexology
Menopausal symptoms
Migraine
PMT and hormonal imbalances
Respiratory problems
Sinusitis
3. What to expect during your session
Your initial reflexology treatment will be preceded by a consultation session with a detailed medical history. After this the fully qualified complementary therapist will ask you to remove any footwear that you have on. You will then proceed with the treatment; this starts with the feet being washed and massaged before the reflexology begins. You will be seated throughout the session on a massage bed in one of our lovely treatment rooms.
It will leave you feeling deeply calm and relaxed.
4. Our reflexologist
Pina Chouhan Nagar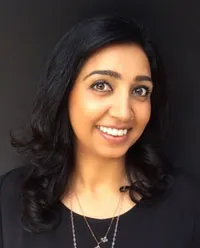 Pina is a trained Reflexologist and qualified in 2006 with British School of Reflexology. She has worked with clients over the years and in 2016 she studied Women's Health with her teacher to support Women with their Health concerns.
Reflexology is a hands on treatment with light pressure applied to the soles of the feet to get the 'Chi' moving and aid in relaxation, healing and allowing the 'Chi' to move with ease.
During the treatment clients will feel a sense of relaxation and calmness. As we are clearing and moving the energy along, it is important to drink water after the treatment to flush out the toxins, this is a form of detoxification that occurs after the treatment.
If you have an area/condition you would like to work on, I am happy to discuss before the session so I can tailor your treatment for you.
If you have any questions or would like to book an appointment please contact me on 07379 519148, pinachouhan.nagar@gmail.com or visit https://www.spiritualfeather.com.